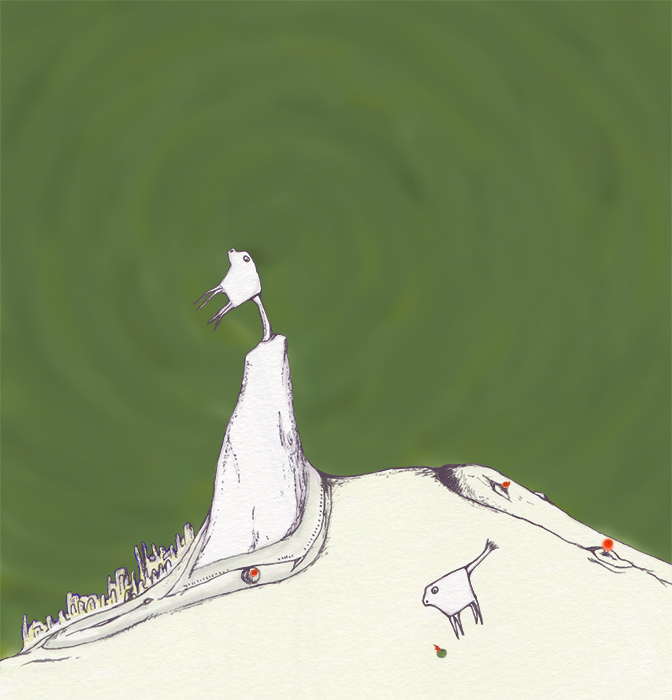 I played in the station showroom. She came soon.
She had a ball. And on the top of her ball the red flower bloomed.
 I think its color is eternal, but she has no eternity.
"My ball has a red flower. But anywhere around here it is."
She said to me.
"I don't care."
I jumped up to the mountain in front of us.
—-
遊んでいると楽しい。